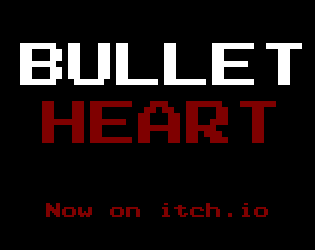 BulletHeart
HAPPY NEW YEAR!
To celebrate 2018, you get a brand new update!
New in this version:
The bosscoins, which let you level-up, let you unlock the brand new "1930's cartoon effect"! Enable it in the Settings menu.
New option: Show FPS!

Press "S" in settings to show FPS in the menu!

New option: Always show border
Changes in attacks of Boss #3
You can now buy health!
Strong balance change of MAGIC → Start with less MAGIC but you don't move slower anymore!
Minor bug fixes, more coming very soon!